Love it! They've turned my favorite models into manly characters. I love androgyny. I love floral androgyny, and feminine masculinity. Gosh, I hope that makes sense. It's about time someone did a really great menswear collection. I do not like the big stars. Please take them away, they are distracting. The fanny pack? I knew they were coming back. That is all I am saying about them.
I'm madly in love with the footwear. I love LOVE LOVE LOVE pointed brogues. I live for them. I also love the pattern/color clash. Can you believe they had like 90 looks?? Shit.
I hesitate to say sequins are in, because they seem to always be in. Every single season. I just adored this collection, the duo really showed us why they are so successful. Amazing.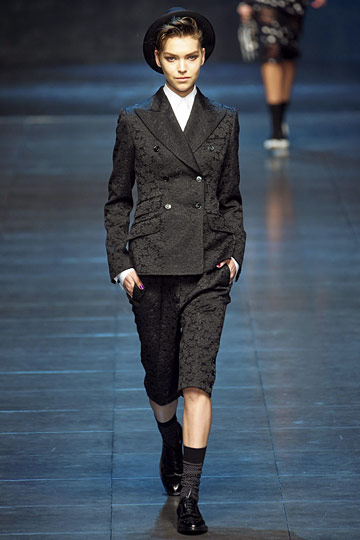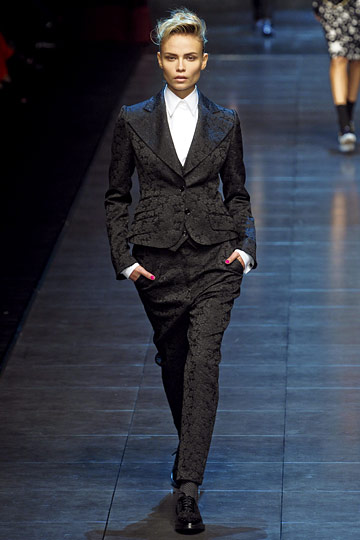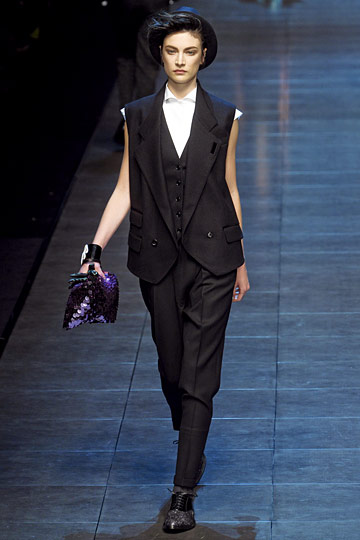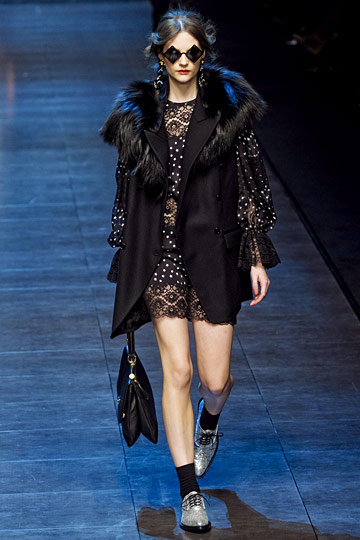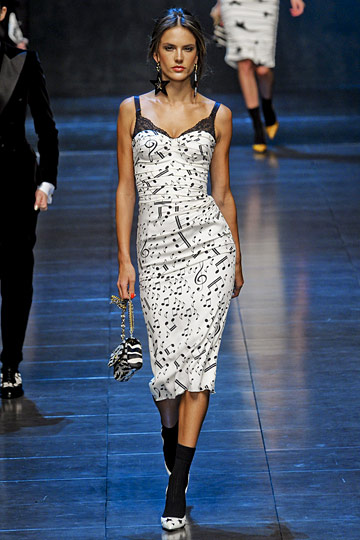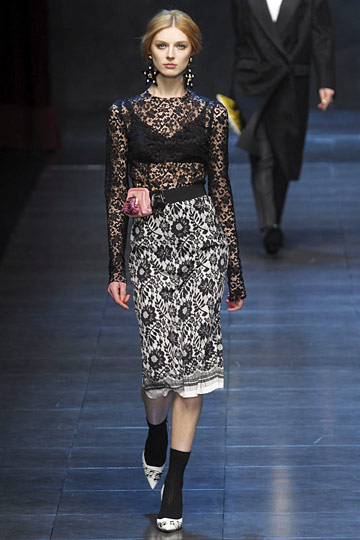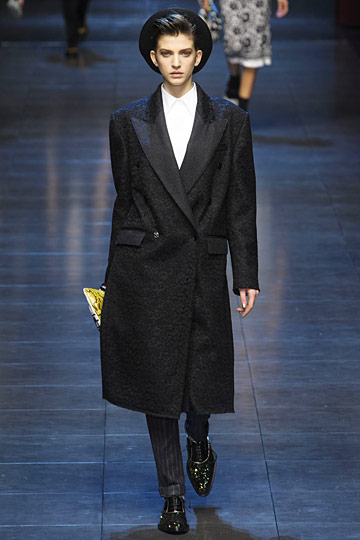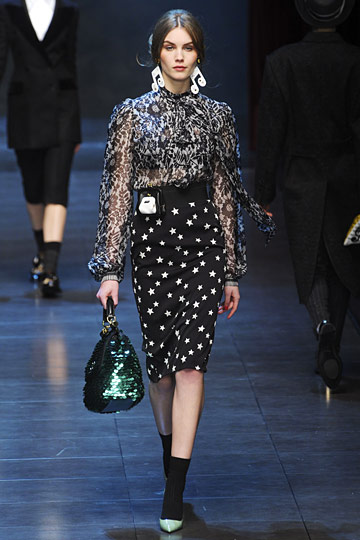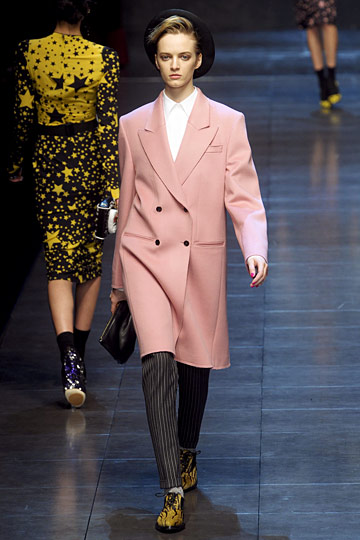 Images Courtesy of Nymag.com