Spring has sprung, flowers are blooming, the grass is green, and the wedding season is upon us! So many
choices, so little time. I've taken some of the work out of putting together the perfect look to make a
splash at any sort of wedding celebration. See below and get inspired:
The backyard/garden party wedding: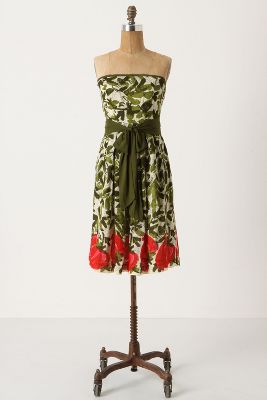 Keep the look casual with these woven espadrilles or make it nighttime friendly with:
I love the canvas material of this clutch and how it keeps the whole look feeling earthy.
For a yacht club or rooftop bar affair: In any color, this chiffon cocktail dress is a stunner:
Play up your girlie side with this sweet flowered hair accessory.
Black tie celebration: All I can say is OMG! How pretty is this dress?
Funk it up with this incredible studded watch:
Or let these beautiful sequined shoes peek out with each step:
And if the watch just isn't your bag, wear this stunner of a cocktail ring. I'm obsessed.
Wear these in taupe or antique rose: